Dr. Eun Kyung Lee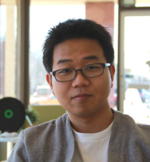 Research Staff Member
Eun Kyung Lee is a research staff member and manager in Hybrid Cloud Infrastructure software team. He received a Ph.D. degree in Electrical and Computer Engineering at Rutgers University. He has 10+ years of independent research and development experience in diverse research areas of computer engineering: High Performance Computing (HPC), AI-enhanced datacenter, and network. He has 20+ publications with several best (paper, poster, and demo) awards, and some are high impact (more than 50-100 citations). He is currently managing a team for network and storage.
Location

IBM T. J. Watson Research Center

Email

Website
Google Scholar
Research
Energy/Power Management, Network and Storage, AI-enhanced Datacenters, High Performance Computing (HPC).