Khizar Anjum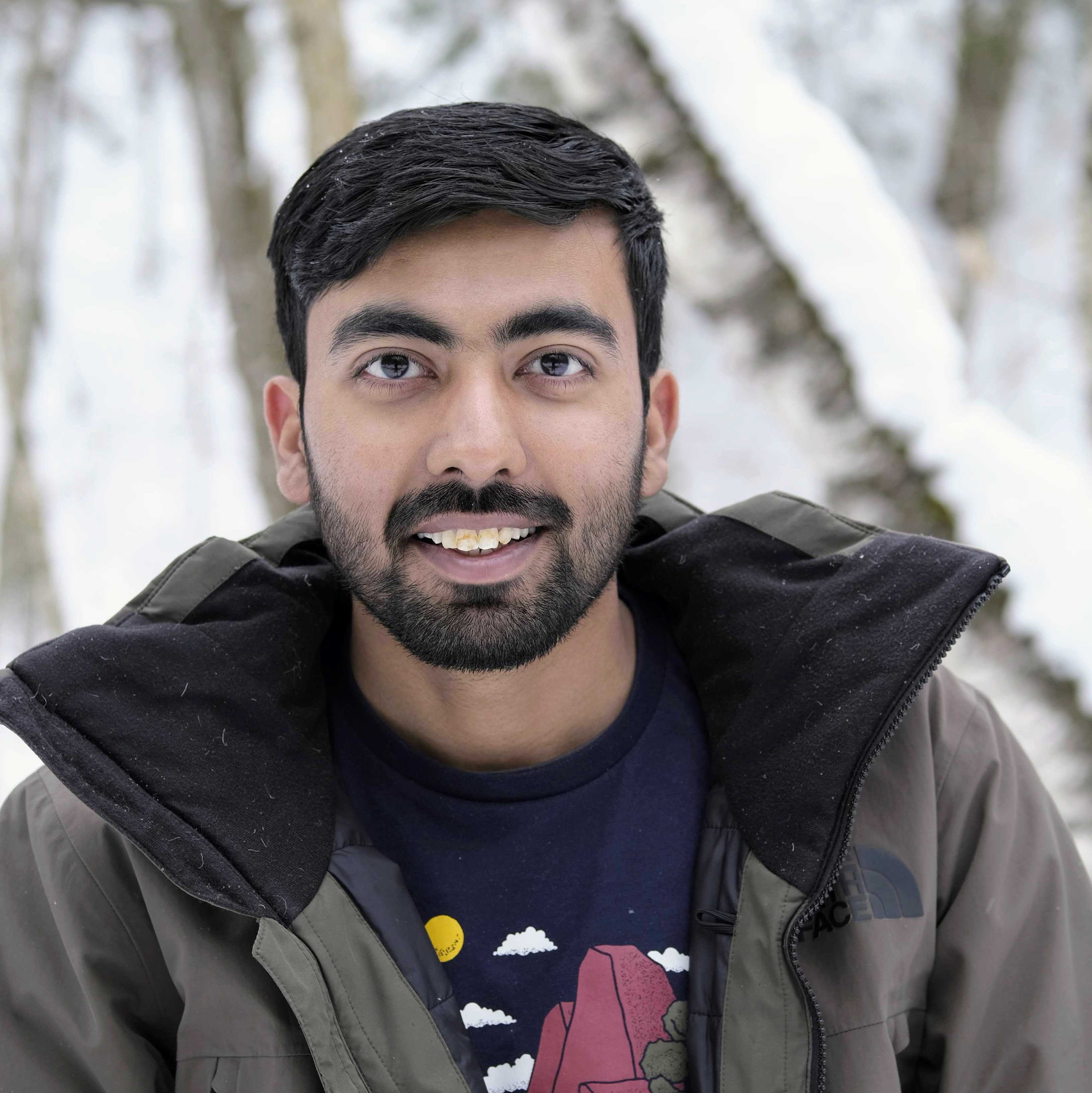 PhD Candidate
I am a PhD candidate at ECE department at Rutgers. I currently work at CPS Lab at Rutgers under the supervision of Dr. Dario Pompili. I was awarded an NMF Gold Medal along my Bachelor's from Lahore University of Management Sciences (LUMS) for my outstanding performance.
Location

96 Frelinghuysen Road

,

Piscataway

,

NJ

,

08854-8058

,

United States

Email

Website
GitHub

Google Scholar
Research
My interests lie at the intersection of areas of Artificial Intelligence, Signal Processing and Robotics.
Teaching
Teaching Assistant (TA) for Linear Signals and Systems at Rutgers University, 2019
Teaching Assistant (TA) for Circuits-II at Lahore University of Management Sciences, 2018
Teaching Assistant (TA) for Signals and Systems at Lahore University of Management Sciences, 2018
Teaching Assistant (TA) for Engineering Modelling at Lahore University of Management Sciences, 2017
Publications
Journal Publications
V. Sadhu, K. Anjum, and D. Pompili. ``On-board Deep-learning-based Unmanned Aerial Vehicle Fault Cause Detection and Identification via FPGAs''. IEEE Transactions on Robotics, 2022 (under review)

K. Anjum, P. Pandey, V. Sadhu, R. Tron and D. Pompili. ''Online Object Detection on Resource-Constrained Mobile Robots via Approximate Computing''. IEEE Transactions on Multimedia, 2021 (under review)
Conference Papers
K. Anjum, Z. Qi, and D. Pompili, ``Deep Joint Source-Channel Coding for Underwater Image Transmission," 16th International Conference on Underwater Networks & Systems (WUWNet 2022), 2022.

K. Anjum, Z. Li, and D. Pompili, ``Acoustic Channel-aware Autoencoder-based Compression for Underwater Image Transmission," 10th Underwater Communications and Networking (UComms), 2022.

Y. Hsieh, K. Anjum, and D. Pompili, ``Ultra-low Power Analog Recurrent Neural Network Design Approximation for Wireless Health Monitoring,'' 19th IEEE International Conference on Mobile Ad-Hoc and Smart Systems (MASS), 2022.

K. Anjum, V. Sadhu and D. Pompili. ``ContextBots: Context-aware Framework for Real-time Robust Inference on Aerial Robots''. \textit{IEEE International Conference on Intelligent Robots and Systems (IROS)}, 2022. (under review)

Y. Hsieh, K. Anjum, S. Huang, I. Kulkarni and D. Pompili. ''Hybrid Analog-Digital Sensing Approach for Low-power Real-time Anomaly Detection in Drone''. IEEE 18th International Conference on Mobile Ad Hoc and Sensor Systems (MASS), 2021.

Y. Hsieh, K. Anjum, S. Huang, I. Kulkarni and D. Pompili. ''Neural Network Design via Voltage-based Resistive Processing Unit and Diode Activation Function - A New Architecture''. 64th IEEE International Midwest Symposium on Circuits and Systems (MWSCAS), 2021.

K. Anjum, V. Sadhu and D. Pompili. ''Multi-UAV Situational Awareness via Distributed and Approximate Computing Techniques''. IEEE 17th International Conference on Mobile Ad Hoc and Sensor Systems (MASS), 2020. [IEEE Xplore]
Awards
TA Achievement Award of the Year at Rutgers, 2020

National Management Foundation (NMF) Gold Medal Award at Lahore University of Management Sciences (LUMS)

Four Dean's Honor List Awards at LUMS, 2016-2019

National Outreach Program (NOP) Scholarship Award for study at LUMS

Merit-based Excellence Scholarship Award at Punjab College, Okara

Shahbaz Sharif Youth Scholarship Award, 2014
---